Issues like stuttering in Football Manager 2023 can negatively impact players' gaming experience, causing headaches. If you keep getting these huge stutters and microstutters when playing the game in 3D Match Engine mode, here are a few things that will help you eliminate stuttering in FM 23.
Optimize your NVIDIA control panel
Open your NVIDIA Control panel and adjust the settings below:
Exit the game.
Right-click on a blank area on your desktop and select NVIDIA Control Panel.
Go to the Manage 3D settings page under the 3D Settings section.
If you play FM 23 on your gaming laptop, change the Preferred graphics processor to "High-performance NVIDIA processor" on the Global Settings tab.
Click Apply
Then open the Program Settings tab.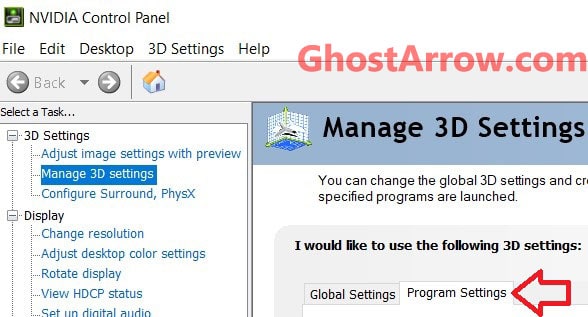 Click on the Add button.
Select Football Manager 2023 from the list and hit the "Add Selected Program" button. If you can't find it click Browse to select fm.exe.
Default location: C:\Program Files (x86)\Steam\steamapps\common\Football Manager 2023\fm.exe
Then specify these settings for fm.exe:
OpenGL rendering GPU: select your graphics card
Power management mode: Prefer maximum performance
Texture filtering - Quality: High performance
Texture filtering - Trilinear optimization: Off
Threaded optimization: On
Triple buffering: Off
Vertical sync: Off
Click the Apply button.
Turn off G-Sync/FreeSync
If you have a monitor with either G-Sync or FreeSync synchronization technologies, you should disable G-Sync/FreeSync before launching the game. It seems that FM23 does not like this technology.
How to Disable AMD FreeSync:
Right-click on the desktop and select AMD Radeon Settings.
Select Display
Switch Off the AMD FreeSync.
How to Disable NVIDIA G-Sync:
Go to your NVIDIA Control Panel
Open the "Set up G-SYNC" menu under Display.
Untick the "Enable G-SYNC, G-SYNC Compatible"
Apply
Cap your frame rate
Setting the maximum FPS below your monitor's refresh rate may fix the stuttering issue in FM 2023. Go to Preferences > Advanced > Match > Frame Rate. Then set the maximum frame rate. I suggest you cap your FPS to 60. If it does not help, you should try to lock it to 30.