This guide is about game crashing problems at startup in Assassin's Creed: Valhalla and how to possibly fix them. I have listed the known solutions for now, in the coming days I will edit the post and add new methods.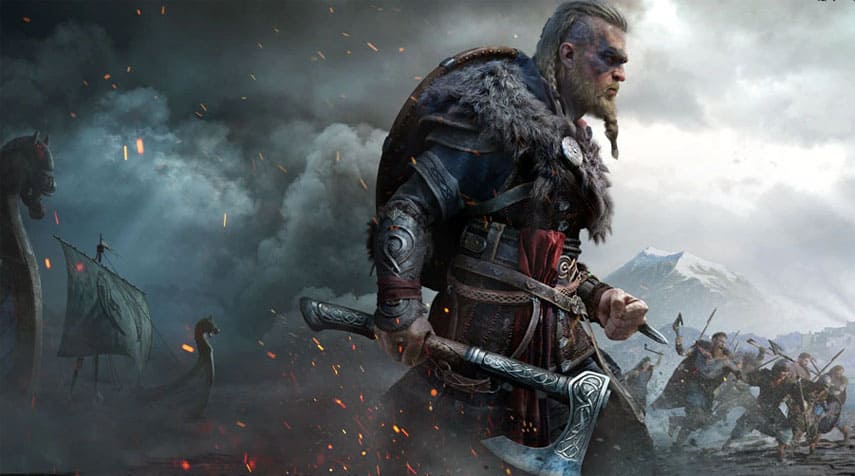 First, ensure that your system is able to run Assassin's Creed Valhalla. Your PC should at least meet the minimum requirements of the game.
Minimum specs for Assassin's Creed: Valhalla
CPU: AMD Ryzen 3 1200 3.1Ghz or Intel i5-4460 3.2Ghz
GPU: AMD R9 380 4GB or Nvidia GeForce GTX 960 4GB
RAM: 8GB (Dual-channel mode)
DirectX: DirectX 12
OS: Windows 10 (64-bit)
Storage: 50 GB available space
---
Now let's move on to the solution steps.
How to fix launching & crashing issues in Assassin's Creed: Valhalla
Method #1
Updating your GPU driver is the first step you should take. If you are sure the driver is up to date, you can try to completely uninstall the graphics driver with DDU, then reinstall the latest driver.
You can find the latest GPU drivers at these links:
---
Method #2
Assassin's Creed: Valhalla won't start if any of the game files get corrupted or if a file is missing. To resolve the issue, you need to validate the game's files, using the Ubisoft Connect client or Epic Games launcher.
Ubisoft Connect:
Open up the Ubisoft Connect client.
Go to Games tab
Right-click on Assassin's Creed: Valhalla
Select "Verify files"
Epic Games launcher:
Run your Epic Games launcher
Go to Library menu
Navigate to Assassin's Creed: Valhalla
Click on the three dots
Select Verify
---
Method #3
If you purchased the AC Valhalla from the Epic Games Store, uninstall the game and run the game after installing it from the Ubisoft Connect application.
Uninstall the game.
Launch Ubisoft Connect (not Epic Games launcher) and log into your account.
Go to the Games tab
Select and download Assassin's Creed: Valhalla
Once the installation is complete, launch the game on Ubisoft Connect.
---
Method #4
Make sure your Windows 10 is up to date and install/repair the latest supported Visual C++ (x86 & x64) on your system.
Microsoft Visual C++ Redistributable for Visual Studio 2015, 2017 and 2019: https://support.microsoft.com/en-us/help/2977003/the-latest-supported-visual-c-downloads
---
Method #5
If you get stuck at splash screen, install the game and Ubisoft Connect to another hard drive (e.g. D drive instead of C drive).
Also, Assassin's Creed: Valhalla does not support Microsoft Storage Space Devices. So if your game is installed on a Microsoft Storage Space Device, you need to reinstall AC: Valhalla on a standard hard disk drive. How to to convert the Microsoft Storage Space Device into standard hard disk drive space?
---
Non-DX12 Video Card
Your graphics card must support DirectX 12 (12_0 +) in order to play Assassin's Creed: Valhalla on your PC. If you get an error message that says "Unable to initialize graphics system. GPU does not support DX12", unfortunately your graphics card is not compatible with DirectX 12. However, you can fix this problem by purchasing a GPU that supports DX12 (12_0, 12_1 or 12_2).
---
If these solutions don't help, please use the comment box below. Please share your issue and system specs.