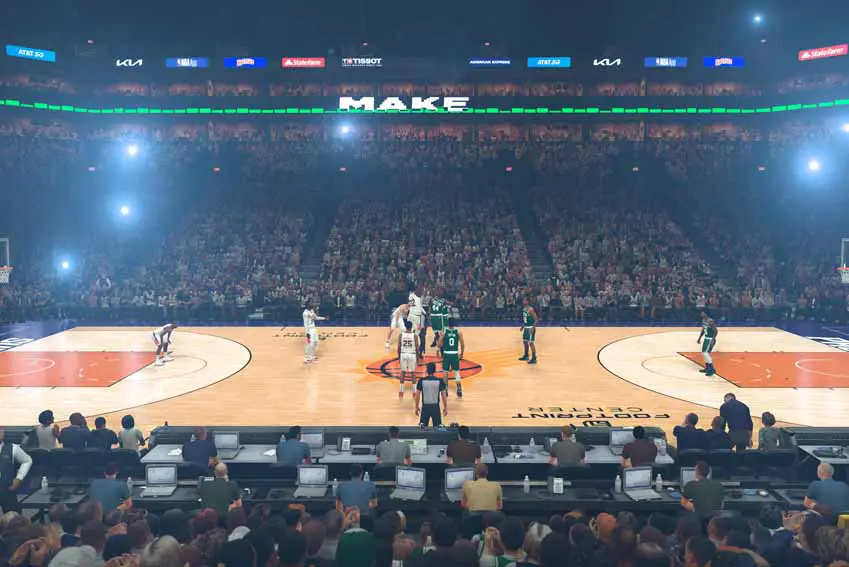 When some players play their MyCareer game in NBA 2K23, then they go to press the key for the Sim to Next Appearance, and it doesn't work. The game doesn't let them skip sitting on the bench. Then the game goes into slow motion.
If you encounter the same problem while playing the MyCareer mode in NBA 2K23, this guide will show you how to fix the slow-motion issue when skipping to the next appearance in NBA 2K23.
How to Fix Sim to Next Appearance Bug
We have encountered the Sim to Next Appearance and slow-motion bug in the previous games of the NBA 2K series as well. As a workaround, you can press Alt + Tab (or Alt + Enter) multiple times in a row. Doing this will let you press the key to skip the Sim to Next Appearance.
For a permanent solution, you should use the windowed mode or Full-Screen Windowed (Borderless), change the refresh rate to 60 Hz and enable VSync and Dynamic Vertical Sync. Here are the steps:
Go to the video settings in the game.
Set the Window Mode to Full Screen Windowed (or Windowed)
Turn on the Vertical Sync
Set the Dynamic Vertical Sync to On.
In addition, you can also enable the VSync on your NVIDIA or AMD control panel.
NVIDIA Control Panel:
Right-click on the blank area on your desktop.
Select NVIDIA Control Panel
Go to 3D Settings > Manage 3D Settings
Open the Program Settings tab.
Click on Add button.
Select NBA 2K23 and click the Add Selected Program. If there is no NBA 2K23, you need to add the NBA2K23.exe manually.
After selecting NBA 2K23, scroll down and find the Vertical sync.
Set Vertical sync to On.
Hit Apply.
AMD Radeon Software:
Launch the AMD Radeon Software. Go to the Gaming tab. Then enable the Radeon Anti-Lag and Wait for Vertical Refresh.